Derek's
Tree Service
Tree and Stump Removal, Pruning and Planting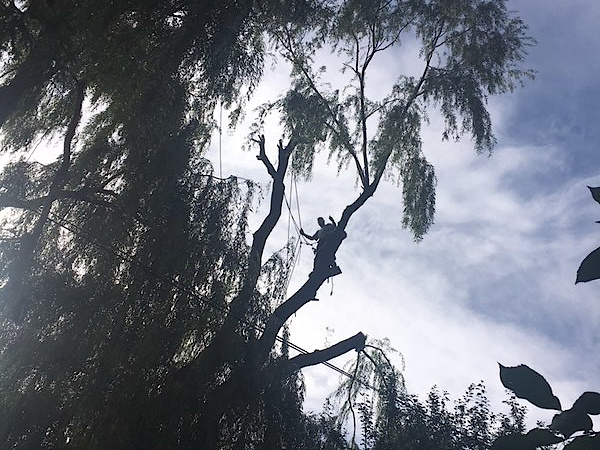 Tree Trimming/Pruning/Root Fertilization
Tree pruning is a very important part of the health of your tree. Not only does it make the tree more aesthetically appealing, it helps to allow more sunlight for growth and helps clear dead or broken branches from the tree. It helps the tree to be stronger and to withstand storms better. We also prune trees to keep them away from houses and structures to help from unwanted pest getting onto your roof. We also provide Cabling and bracing service for trees that have been cracked or damaged to prevent them from falling.
Another important aspect of tree care is deep root fertilization. If your tree doesn't look as healthy as it used to we can fertilize your tree from the roots to help give it a boost.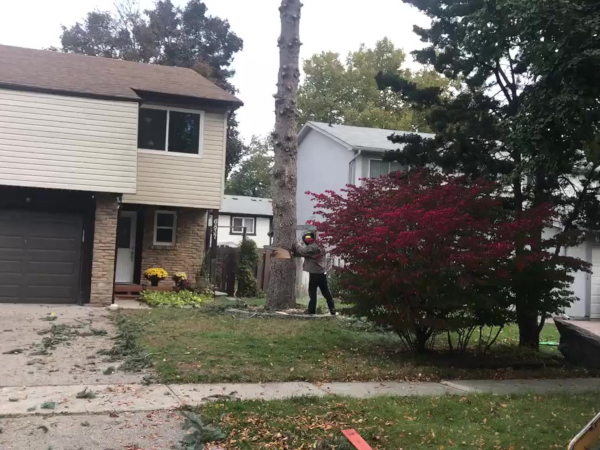 Tree Removal/Planting
Sometimes it is necessary for trees to be removed either due to poor health of the tree, dead trees or if it is interfering with a structure. If it is time for your tree to be removed give us a call for a safe, insured removal with a great clean up.
Another service we provide is planting trees and Shrubs. If you just had a tree removed or are just looking to add another tree or shrub to your property we can discuss the best type of tree or Shrub for the look you are trying to achieve then deliver and install it where you like.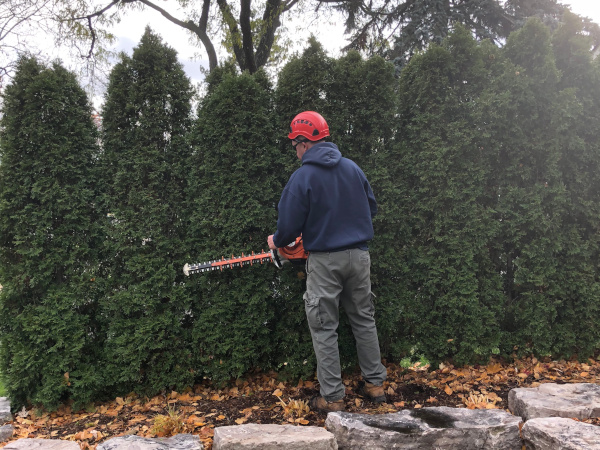 Hedge trimming/removal
Whether you have an overgrown out of control hedge or just need a bit of a trim, we can take care of trimming your hedge to make it look more attractive and ensure it is shaped properly.
If it is time for your hedge to go, we can cut it down and grind the stumps and if necessary we can plant a new hedge in its place.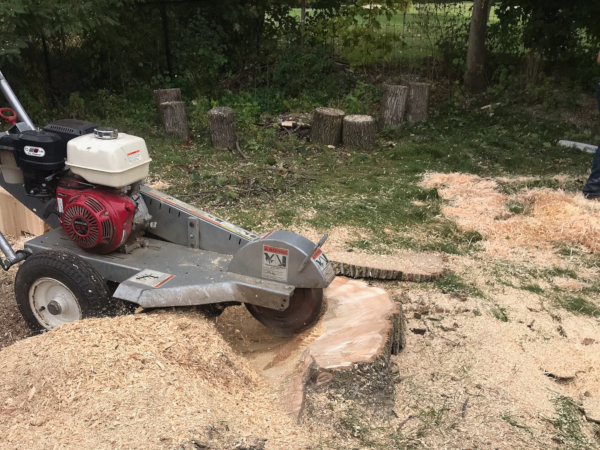 Stump grinding
After a tree is removed it is best to grind the stump to prevent regrowth, disease or even a hazard when walking. We use a stump grinding machine to grind the stump of the tree below ground level.